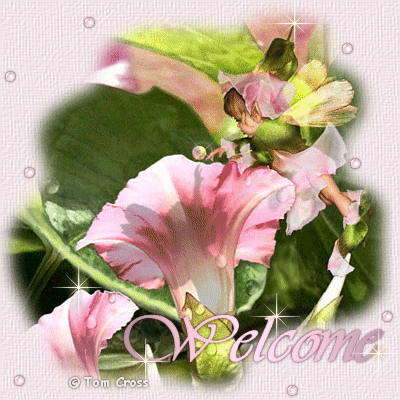 The painting is © by Tom Cross, 2000.
All rights reserved.
Used by permission.
To see more of Tom Cross' work, go to :
***
Bild © bei Tom Cross, 2000.
Alle Rechte vorbehalten.
Bilder wurden verwendet mit freundlicher Erlaubnis
von Herrn Tom Cross.
Wenn sie mehr von seiner Arbeit sehen möchten ,
besuchen sie seine Webseite: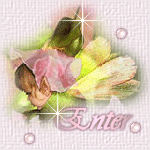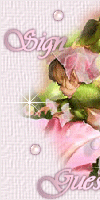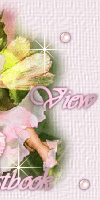 BEDINGUNGEN
Lieber Gast,

Zunächst noch ein paar Worte zu meinen Sets.
Alle meine Sets sind Linkware und dürfen für Deine private Homepage verwendet werden.
Ich habe im folgenden ein paar Bedingungen , die Du akzeptieren solltest,
wenn Du meine Sets verwenden möchtest.

1) Dieses Set darf nur für private Zwecke benutzt werden. 
nicht für komerzielle Zwecke, 
nicht für Seiten mit sexuellem Themen  
und nicht für irgendwelche Sozial- oder politischen Tagesordnungen!!
***
2) Wenn Du dieses Set verwenden möchtest 
trage Dich in meine Linkliste ein.
***
3) DIE WIEDERVERTEILUNG DIESER GRAPHIKEN IN JEDER MÖGLICHEN FORM IST VERBOTEN!!!
SIE DÜRFEN WEDER AUSGEDRUCKT NOCH ZUM DOWNLOAD 
AUF DEINEN SEITEN ANGEBOTEN WERDEN!!!
Es dürfen keine Veränderungen an dem Set vorgenommen werden,
sei es die Größe, die Form oder das mischen mit anderen Sets.
DAS © DER BILDER UND GRAPHIKEN VERBLEIBT 
BEI DEM JEWEILIGEN KÜNSTLER BZW. ARTISTEN.
Bitte verwendet den Rechtsklickcode der in den Sets integriert ist,um dies zu verhindern.
Du brauchst nicht alle Button des Sets verwenden,wenn Du sie nicht benötigst.
Die Platzierung der Button bleibt Dir überlassen.
***
4) Wenn Du dieses Set verwenden möchtest , verlinke es zu:
"Romantic Kisses Graphics": http://www.romantickissesgraphics.net/
***
5) Es ist nicht gestattet aus den Grafiken des Sets neue Grafiken zu erstellen!!
Kein Teil dieser Sets darf als Deine Kreation ausgegeben werden!!

DIE GRAFIKEN NIEMALS DIREKT VERLINKEN!!!
Download die Grafiken zu Deiner Hardware herunter und 
lade sie anschließend zu Deinen eigenem Web Site Server hoch.
*~*~*~*~*~*~*~*~*~*~*~*~*~*~*~*~*~*


Vielen lieben Dank !
Eure Silli/"Romantic Kisses Graphics"

**************************************************************


MY CONDITIONS
~ for my english visitors ~

Dear Guest,

First of all a few words about my sets. All of my sets are linkware and can be
used for your private homepage. If you want to use any part of my sets, you
should accept the following conditions.

1) This set may be used only for private purposes.
Not for komerzielle purposes , not for sexual content 
and not for any social or political agendas!!
***
2) If you use this set add a Link to your site in my Linklist
***
3) THE REDISTRIBUTION OF THESE GRAPHICS IN EACH POSSIBLE FORM IS FORBIDDEN!!!
YOUCAN NOT PUT THE SET UP ON YOUR SITE AND THEN GIVE IT AWAY OTHERSTO DOWNLOAD!!!
No modifications in the set may be made, are it the size, the form or that mix with other sets.
THE "©" OF THE IMAGES AND GRAPHICS REMAIN WITH THE INDIVIDUAL ARTISTS.
 Please use the right-click-code integraded into the sets to avoid this.
You do not need to use naturally all Button of the set, if you do not need it. 
The placement of the Button is left to you. 
***
4) If you use this set you MUST link back to me .
"Romantic Kisses Graphics": http://www.romantickissesgraphics.net/
***
5) It is prohibited to create new graphics out of the set!!
No part of this set may be claimed as your own creation.
***
DO NOT LINK THE GRAPHIC DIRECTLY
Please download to your hard drive and then upload to your own website server. 



*~*~*~*~*~*~*~*~*~*~*~*~*~*~*~*~*~*

Thank you very much,
your Silli............
http://www.romantickissesgraphics.net/


Fontcolor is: #CDA5B4
Font is: Vivacious
This set is link ware.
Please link back to the Artist Tom Cross
http://www.tomcross-artist.com
and
"Romantic KissesGraphics"
http://www.romantickissesgraphics.net/
05/2001
optimized for:
1024x768
Java Script: